Cider POTY 2015
Go to next Cider POTY Winner: Cider POTY 2016.
Bob Inn
The Bob Inn, Chorley was the holder of the CAMRA Central Lancashire branch's Cider Pub of the Year award for 2015.
The destination of the award was decided at the committee meeting held at the Old Vic, Preston on February 12th 2015. This was the first time that a Cider Pub of the Year had been chosen by the branch.
Below is an article that appeared in the Spring 2015 edition of Ale Cry (Ale Cry 106).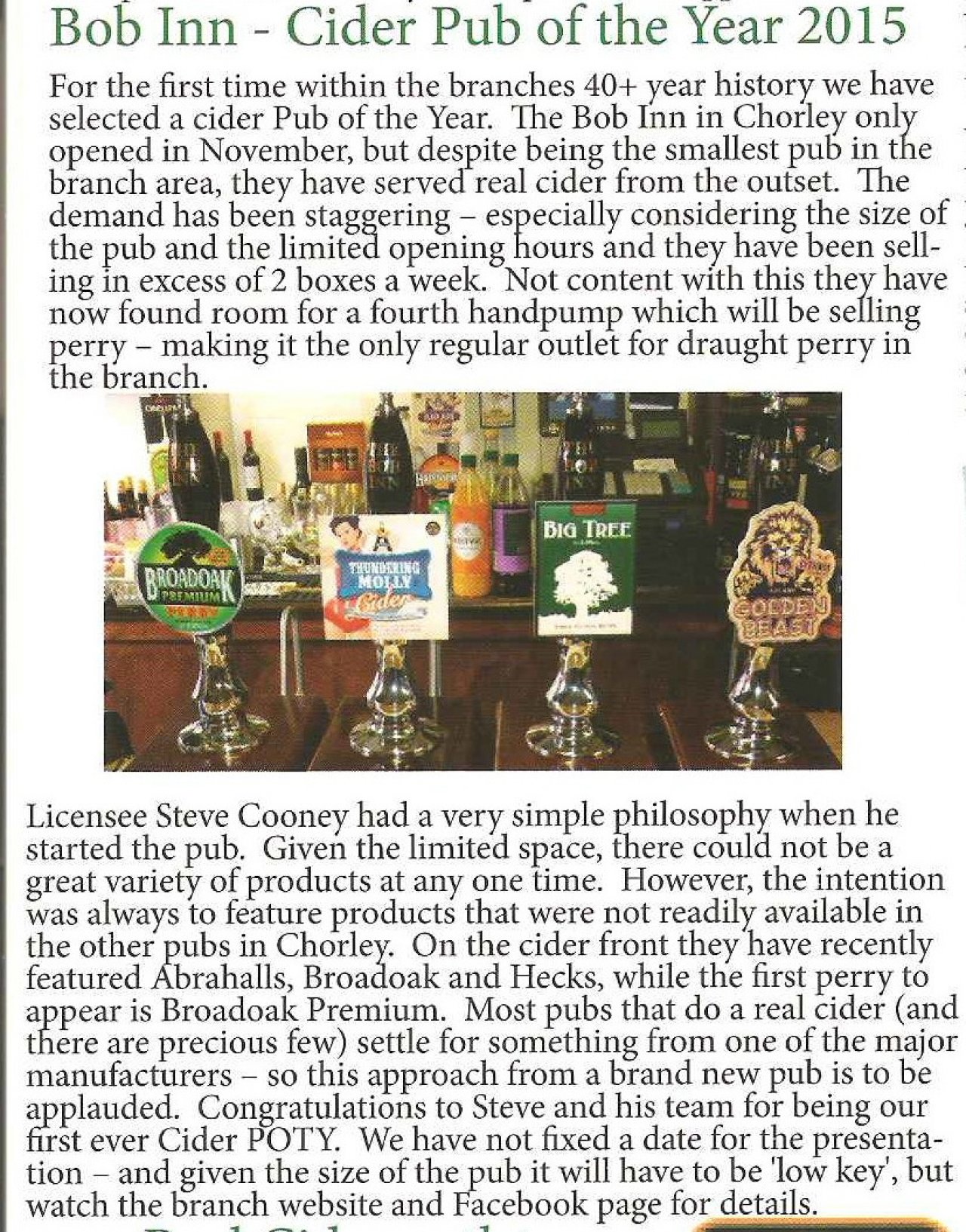 And below is a photograph from the Cider Pub of the Year certificate presentation which took place on March 28th 2015. Pictured, left to right are Adrian Smith (CAMRA Central Lancashire branch chairman), Steve Cooney (Bob Inn landlord), and Vanessa Gledhill (CAMRA West Pennines regional Cider Co-ordinator).