EmAle Newsletter
CAMRA Central Lancashire branch are now producing an e-mail newsletter each month. This e-mail newsletter (emAle) is sent out at the beginning of the month to all local CAMRA members who have supplied the branch with a valid e-mail address.
The first e-mail newsletter was sent out on December 1st 2015.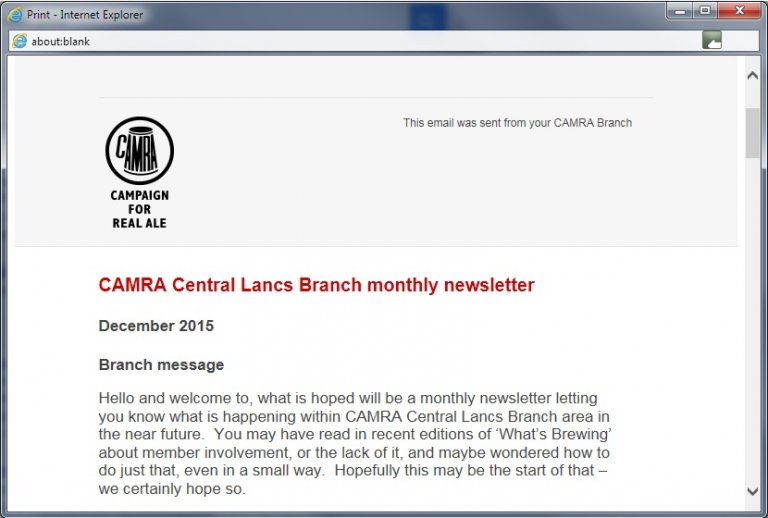 Local CAMRA members (and non-local CAMRA members) first need to Sign In (using the Menu on the left) and they are then able to access this and all subsequent editions of the e-mail newsletter by going to the Members' Area page.