Beer Brothers Brewery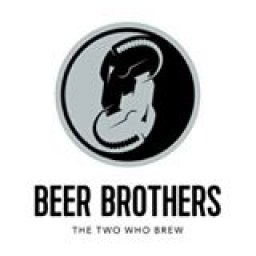 INFORMATION
This brewery is located at Walton Summit.
Address: Unit 335, Ranglet Road, Walton Summit, Preston, PR5 8AR. Telephone: 01772 587441.
For more information see Beer Brothers Website and Beer Brothers Facebook.
Adrian Smith (e-mail: moc.liamg@namyttara) is the branch's Brewery Liaison Officer for this brewery. Please make contact if you have any questions or comments about the Beer Brothers Brewery.
BACKGROUND
The brewery was first registered in January 2015, when it was located on Gill Lane in Walmer Bridge. Initially it was a 100 litre plant and the beers were predominantly bottled. Subsequently changes were made and it began producing a number of draught beers.
The brewery was re-located to Walton Summit.
The following beers have been produced:-
Blonde (3.8%) - A refreshing Summer session beer, which is light in colour, and is brewed with saaz hops for a crisp taste.
IPA (4%) - A full-bodied and full-flavoured India Pale Ale, this beer is brewed using three varieties of hops, also being dry-hopped for that extra punch.
Milk Stout (4%) - A session beer for fans of darker beers, which is brewed with the addition of lactose. There is an initial creamy sweet hit on the pallet followed by the gentle bitterness of dark roasted barley.
Best Bitter (4.2%) - Made with British hops, this ruby beer is a smooth full-bodied and malty session ale.
Chocolate Porter (4.3%) - Made with real cocoa, this is full-bodied and well-balanced, with heavy bitter notes of full roast coffee and dark chocolate.
Altbier (5%) - A dark copper coloured top-fermented ale, which has been cool conditioned for a crisp fruity finish. This is a take on a Dusseldorf lager/beer.
Cloudy Wheat Beer (5.5%) - A German style crisp golden top-fermented wheat beer.
Dark Wheat Beer (6.5%) - A dark lightly carbonated full-bodied wheat beer with hints of liquorice and tart berries to round off a long lasting fruity finish.
Black Widow IPA (9.5% bottled beer) - A dark and intense beer with undertones of liquorice and molasses, it is brewed with three different hops for a maximum punch.
Early outlets for their beers in our branch area have been Our Lady & St Gerard's Parochial Centre, Lostock Hall, and the Market Ale House, Leyland, while Bunbury's, Bolton has also been a regular outlet. Their beers have also appeared at a number of beer festivals in the area.