Ale Cry
Ale Cry is a free magazine produced by CAMRA Central Lancashire Branch. It is produced quarterly and copies can be found soon after publication in the majority of pubs and clubs in the branch area. It provides readers with news of local pubs and clubs, plus there are many other articles of interest related to real ale.
In recent years Ale Cry has been the recipient of a number of CAMRA magazine awards.
In 2018 it was chosen as the CAMRA West Pennines Regional Magazine of the Year. Later it was also successful in CAMRA's national awards, being chosen as the Most Improved Magazine of the Year and being named runner-up as Magazine of the Year.
In 2019 it was named the CAMRA Lancashire Branches Magazine of the Year.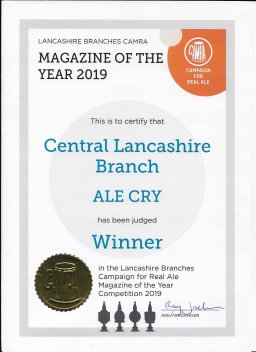 The next issue (Ale Cry 129) is due out on June 1st 2022.
Below you can access all back issues of Ale Cry going back to 2010.
2022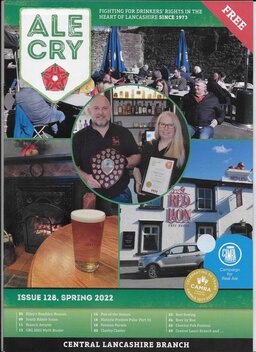 2021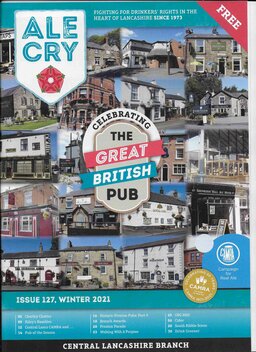 2020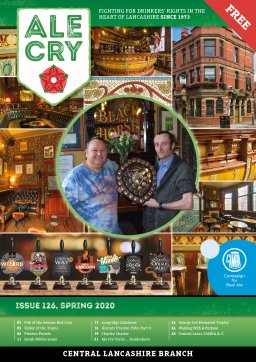 2019
2018
2017
2016
2015
2014
2013
2012
2011
2010