Chain House Brewing Company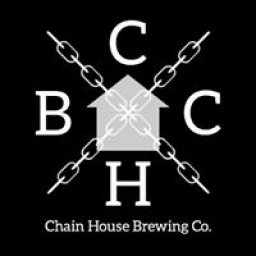 INFORMATION
This brewery is located in New Longton.
Telephone: 07707 511578.
For more information see Chain House Brewing Co (their Facebook page).
Gordon Small (e-mail: ku.oc.oohay@llmsndrg) is the branch's Brewery Liaison Officer for this brewery. Please make contact if you have any questions or comments about the Chain House Brewing Company.
BACKGROUND
The company was founded in September 2017, and has a registered address in the Chain House Lane area of New Longton. The brewery made its first public appearance with a 5.1% beer called Oat So Pale at the New Longton Beer Festival in October 2017.
Early in 2018 they produced a 5% hazy pale ale called Captain Oats, and since then, other beers to be produced have included Franklin Lived Here (4%), Two Coffins IPA (5.7%), New Longton Bitter, and Lit By Gas (3.8%). Later in 2018 they produced a beer in collaboration with the Rivington Brewing Company.
Outlets for their beers have included New Longton Sports & Social Club, the Moorbrook, Preston, and the Plug & Taps, Preston.